For this Rose Byrne cover story for Instyle magazine we had a fabulous team of Stephen Ward Photographer, Alan White Hairdresser, Creative Director Amber Mackay and Fashion Director Katherine Green, all of whom I'd had the pleasure of working with before.
We were shooting at Mondo Studios, which are quite private, great for someone like Rose.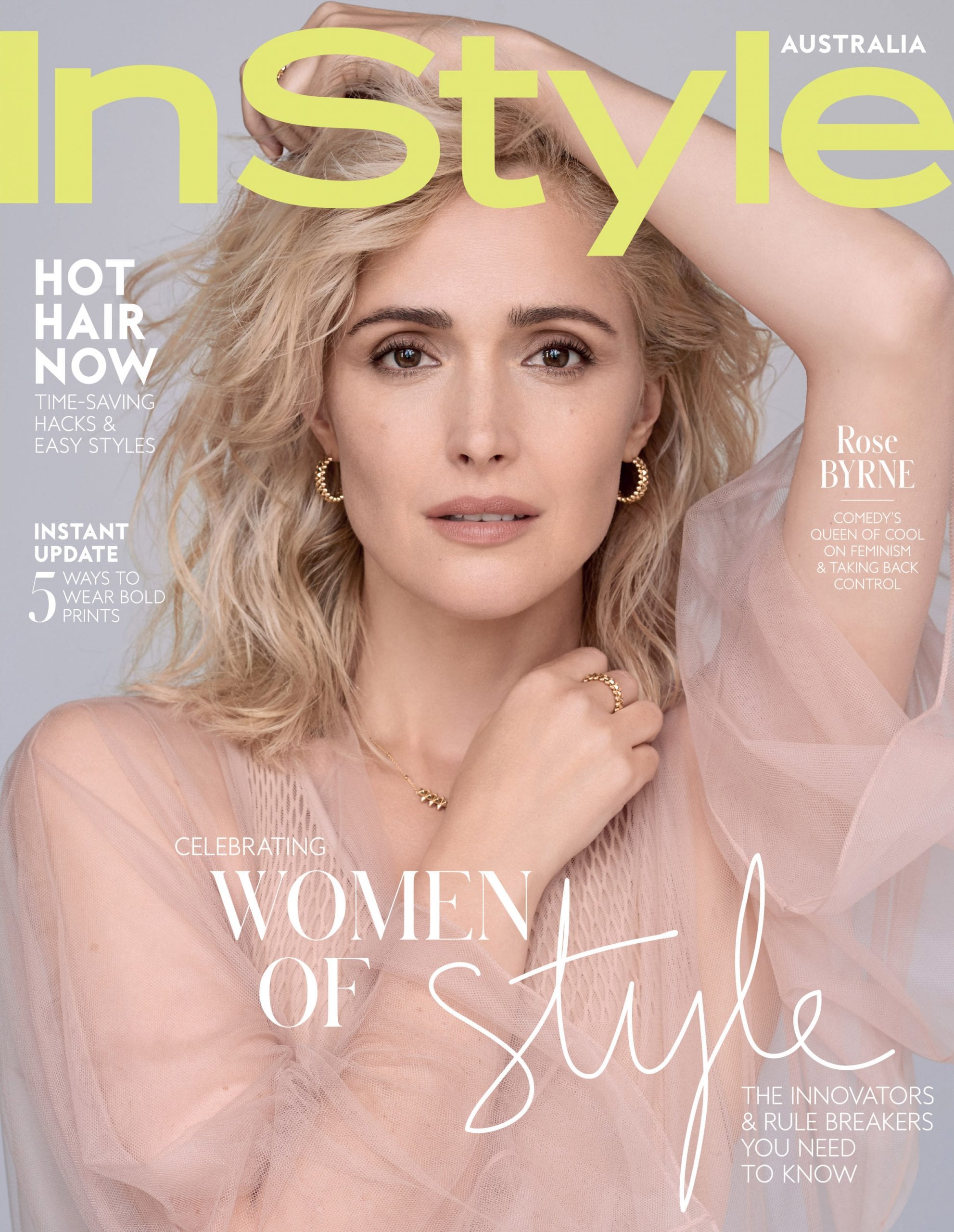 I remember the first time I saw Rose. I was working on a music video for Alex Lloyd that my partner at the time was directing. Alex said he had a friend called Rose that he wanted to use in the video for his single "BLACK THE SUN". Rose stood out even then, watch the video and you will see what I mean.



It wasn't long after that, Rose starred in the Australian movie "Two Hands" with Heath Ledger and the rest is history.
The best thing about Rose is that she hasn't changed, still that beautiful girl I met all those years ago. I've worked on many different things with Rose over the years. I was excited to see her and touch base again.
Of course, there's a lot riding on a shoot like this. The magazine needs a great editorial plus a cover that will catch everyone's attention. A cover that leaps off the stands and into your handbag.

Covers are not easy, but having a talent like Rose does make it slightly easier. Rose has a face that exudes light. She has a very even face and there's something behind the eyes that says honesty and kindness. It's an open face.



Her beautiful fine features, high cheek bones and perfectly shaped eyes are a dream to make up. I also love Rose's gentleness – she's very relaxed so that makes my job easy.
Katherine took a strong direction of contrasts with the fashion – a mix of very strong shapes and then soft draping fabrics. It was great as it gave Alan and I a strong direction to work from.
Alan was on fire and took a very strong direction with the hair. I felt to keep it modern I needed to pull back on the makeup.
I made sure that I prepped the skin really well before applying any makeup. Rose leans more towards dry skin so I made sure it was very well hydrated.



I'm not one to overdo it, with too many different products. You have to be careful as too many can make the skin flaky once applying foundation and you don't want that happening.
I kept Rose's skin tone light – I felt it was about creamy light skin, not golden skin.
Tom Ford Traceless foundation is what I used to get that creamy skin. It was the perfect foundation for Rose – giving me enough coverage but not too heavy.
I needed to see her skin through the foundation and that is what I like about this product. I'm a big fan of blonde hair and a dark brow – I've always loved that look and Rose wears it so well. I didn't change Rose's brow shape much – I just filled it in a little and very lightly defined her eyes with the Tom Ford Eye Quad, Coco Mirage.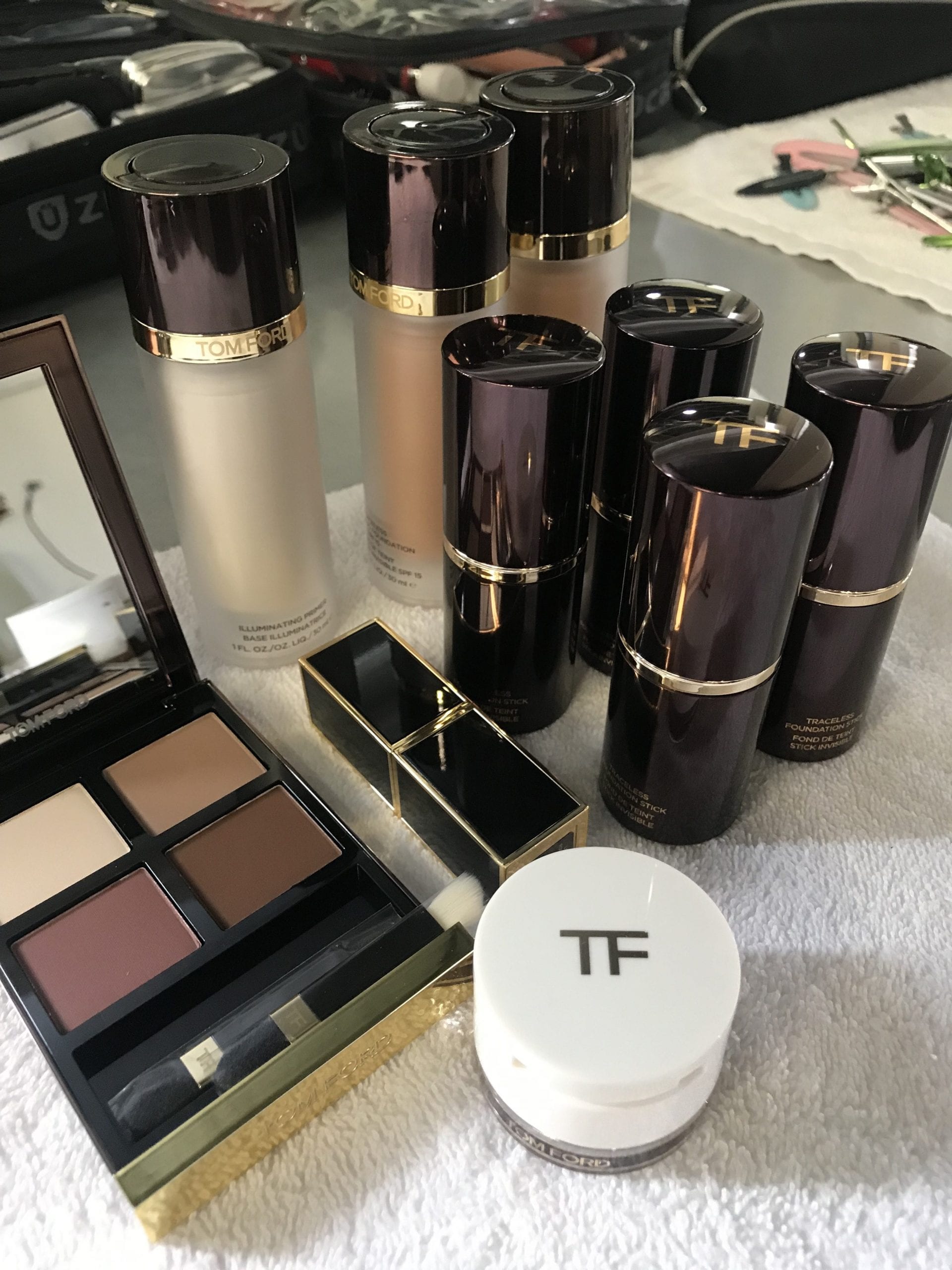 There was beautiful light coming through the studio windows. Stephen being a master of daylight photography utilized this by bringing the outdoors inside.
A set was built and placed near the windows using the best elements of natural light and indoors. Rose was dressed and on set and when Stephen started shooting she looked incredible.



For Rose's lips I used Linda Jefferyes® LIQLIPS™ Matte Liquid Lipstick Mauve Cream 328  – Long Lasting, Ultra High Pigmentation,
Enriched with Moisturising Coconut Oil, Vegan and cruelty-free, LIQLIPS™ are designed to stay on and stay comfortable. This lip colour is a cool tone, meaning it's doesn't have a red undertone. The colour went perfectly with the blue-grey background of the cover shot and also the soft beige colour of the top Rose was wearing.
I also used this LIQLIPS™ colour in the editorial – I liked how it defined the mouth without being too overpowering.
Stephen had a portable printer printing out as we shot each look. It's such a great way to preview what you're doing.
We do preview on the computer, but to see the images printed is something else – reminds me of working with photographers in the nineties who would shoot on the big Polaroid cameras.



Stephen is one of those photographers who started out working on film so he knew his stuff. He also always has a great tale to tell and over the years of working with him he has told me some hilarious stories.



One of my favourites is when he was assisting Horst P Horst and at 11am one of his jobs was to wheel out the big old drinks cabinet and mix and serve Horst his martini. I can't imagine any photographers getting away with that now.
We had a fantastic day, lots of laughter and great conversations, and when I first saw the cover of Rose on the stand not only did I think it was an amazing cover, I also had a warm feeling remembering the fun day we had on set.