There are some jobs that stand out. This was one of them – a Harper's Bazaar cover story branded "Ocean Odyssey" featuring top Australian models Alexandra Agoston, Charlee Fraser, Gemma Ward, Georgia Fowler and Victoria Lee.

The Ocean Odyssey cover story for Harper's Bazaar was about conservation and sustainability, with five of Australia's most iconic models.
When Naomi (Fashion Director Naomi Smith) first ran the idea by me, and told me who the five girls were, I thought – this will be an amazing shoot – but how was I going to give them all equal attention? (-: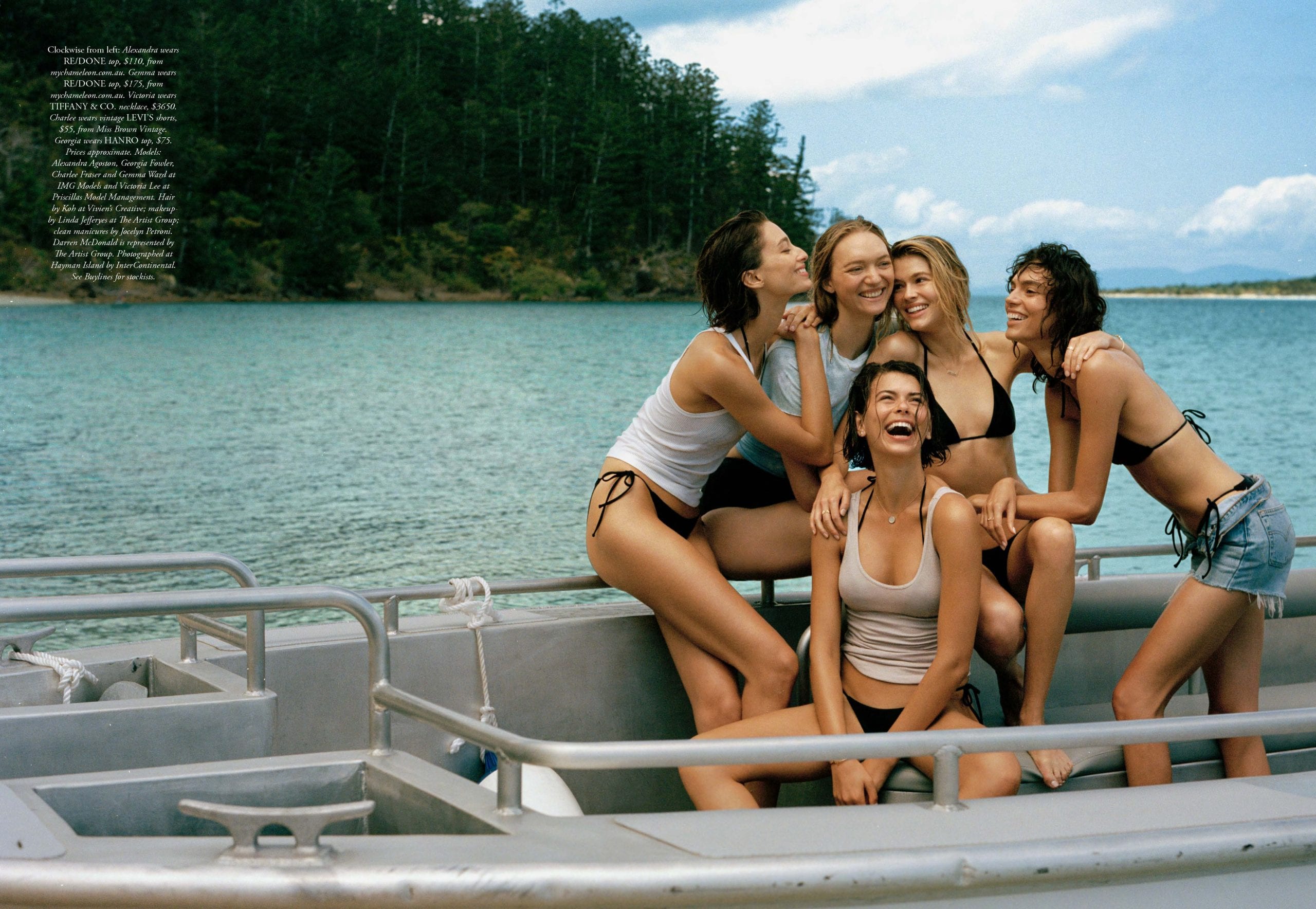 Luckily I'd worked with all of them before – actually most of them I'd known since they had started modelling. It's really amazing to have watched these girls grow up over the years.
From their first shoots, their going overseas to work, babies, boyfriends, marriage and seeing how they developed into women, they became friends and you genuinely really care about their wellbeing.